About Us
We sell homes, but people are our business!
Riley Brown – Personal Real Estate Corporation
Riley attributes his motivation and accomplishments to his strong roots in the Dawson Creek community. Born and raised in Dawson Creek, Riley holds much affection for the city where he has spent his entire life. This fuels his unsurpassed work ethic, charisma, and client-focused approach to selling homes. Riley owes a lot of his success to his family and friends for always giving him their unwavering support and their great advice. Riley is the edge that sellers need to get top dollar for their homes. For buyers, Riley settles for nothing less than matching people with homes that fit their lifestyle and budget.
Riley has actively sold Real estate since he was 19 years of age and after more than 10 years since first starting; he still has the same excitement and enthusiasm as he had on that first day. Riley's motto is that, "in doing something you love, you'll never work a day in your life." Helping you and your family buy or sell your home, property or investment is what he loves doing today, and will continue to enjoy doing for a long time to come.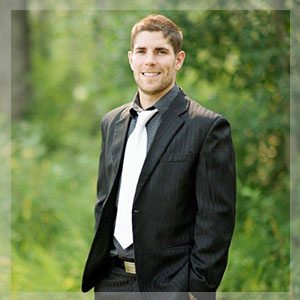 Jeff Taylor – Sales Representative
Prior to becoming a Real Estate Agent in 2012, Jeff worked various jobs within the customer service industry; several of which in a leadership capacity. The experience Jeff gained while working has given him a passion for helping people and the capacity to do so. When not working, Jeff enjoys golf and hockey among the many other activities Dawson Creek has to offer. Born and raised in Dawson Creek, Jeff has a vast appreciation for the close knit community he resides in. Jeff and his wife are excited to continue their journey and raise a family in the small town atmosphere they adore.
Jeff's determination and drive will continue to push him to work with his clients to ensure all aspects of the buying and selling process are as stress free as possible. In today's ever changing market, Jeff continuously strives to stay ahead of the curve and provide an unsurpassed quality of service to his clients.
Lesly Strasky – Sales Representative
Lesly has worked in customer service for over 14 years and still absolutely loves it, so she knew that she needed a career focused on serving the people in her community. Born and raised in the Dawson Creek time and again she has seen our small town come together for each other both in good times and hard times. Growing up here, getting married here and planning to raise my family here, she knows we are very lucky to live where we do. The beautiful surroundings, community atmosphere and diverse career opportunities are some of the reasons Lesly plans to always call Dawson Creek home.
In the fall of 2014 she chose to enter the field of Real Estate because she was looking for something challenging, exciting and most of all something that allowed her to have an impact on somebody's life. Her background in service, administration, accounting, sales and marketing give her clients an unparalleled experience when they choose Lesly as their representative. The overwhelming support from friends, family and our community has only encouraged Lesly to work even harder for the people of Dawson Creek!